This was the winner of the Highland Warriors "Tonight Mathew I will be... " August 2012 Guild Mog Competition
Bluejangles, Jelinek Sharpshear (The Demon Barber of SW)
My choices for a "Stars in their eyes" competition were limited as there is only one other Ferengi I know about, but my cousin Jelinek Sharpshear (the Demon Barber of Stormwind) is someone I both respect and admire.
Finding what the gear he wears was easy enough (I asked him), but farming it was another matter. It is the Laughing Skull set and can only be farmed from 0.2% drops in the Outlands. I thought going on Holiday for two weeks may make this an impossible task but I got lucky with a few items being on the AH and finally I can post the results. I bet you have difficulty telling us apart!


These two shots are shown without the weapon, pads and gloves as I wanted to show how exact it was...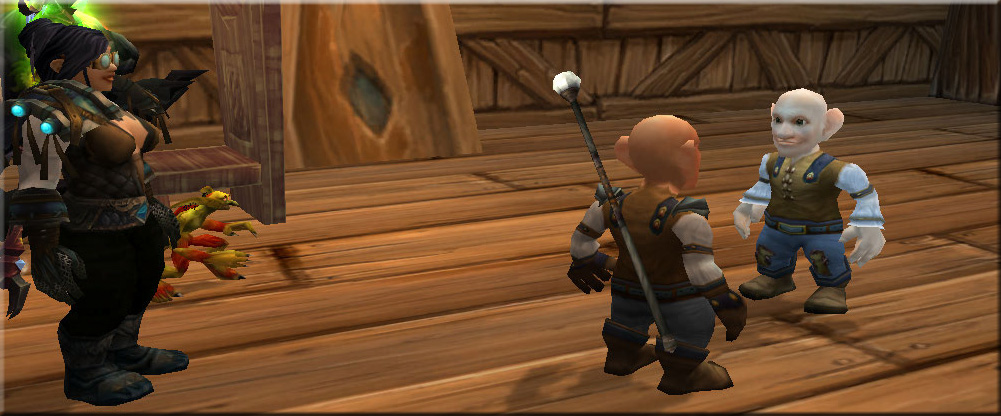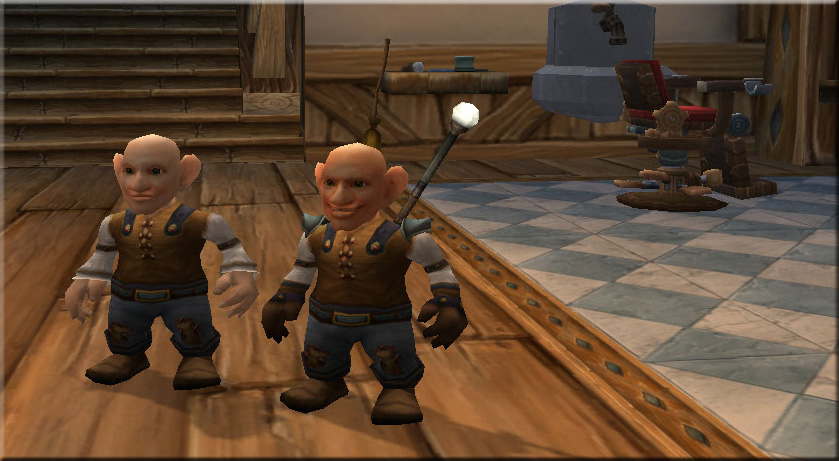 These shots show me in my full Laughing Skull gear. For the competition I chose to not show my cloak and hat (although the laughing skull hat is very nice)
Even though Jelinek chooses not to wear his gloves and shoulder pads, the laughing skull ones were the obvious choice.
Items
Laughing Skull Waistguard
Laughing Skull Tunic
Laughing Skull Pants
Laughing Skull Boots
Laughing Skull Shoulderpads
The shirt, an integral part of the set is a tailor made item
[item]White Swashbuckler's Shirt[/item]
Weapons
A pair of scissors would have been nice, but I was doing a lot of running that day so I thought I would stick to my elegant Ferengi staff.
White Bone Rod
Armory Screenshot
Here is the armoury screenshot, in which you see me wearing
Laughing Skull Cap
. Obviously not part of Jel's outfit, due to Barber Health and Safety Regs. But pretty cool. Note I didnt transmog the bracers as they couldnt be seen under the shirt.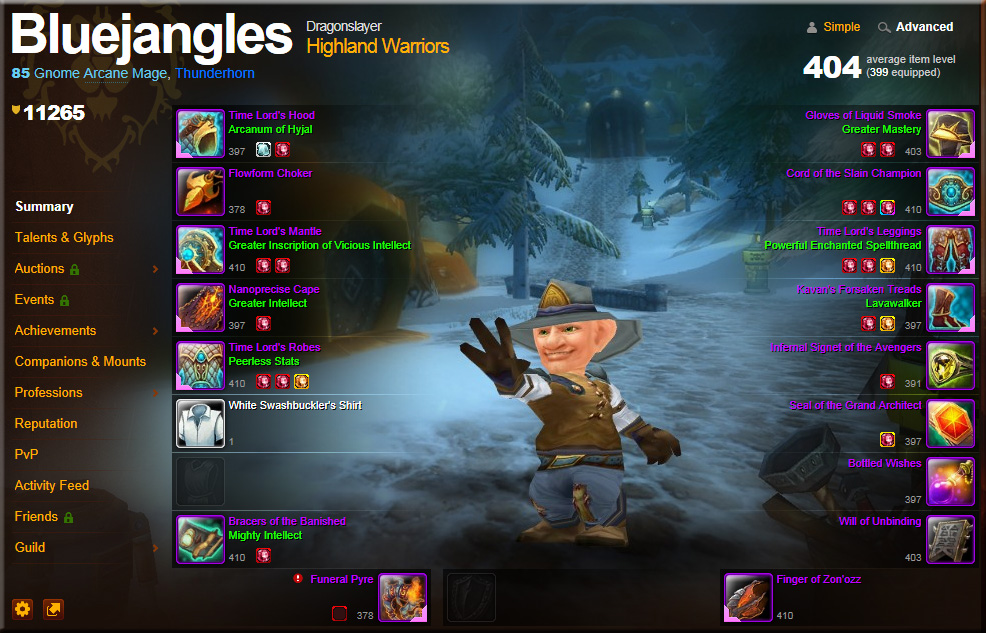 And finally