This was the runner up in the Highland Warriors "Tonight Mathew I will be... " August 2012 Guild Mog Competition
For my mogging entry I chose Didi the Wrench, my (some day to be) engineer trainer.
Éva and Didi
As Éva has been a little slack on leveling engineering, she isnt quite ready to train with Didi yet but still she hangs out with Didi a lot. They met while Éva was trying to make some gold in the Dalaran auction house.
Whilst talking to Didi about engineering (and a troll Didi quite fancied) they discovered they had a lot in common. Ever since then they do lots of stuff together, so much even that Éva doesnt have time to level engineering!
As best friends do, they have the same taste in clothing.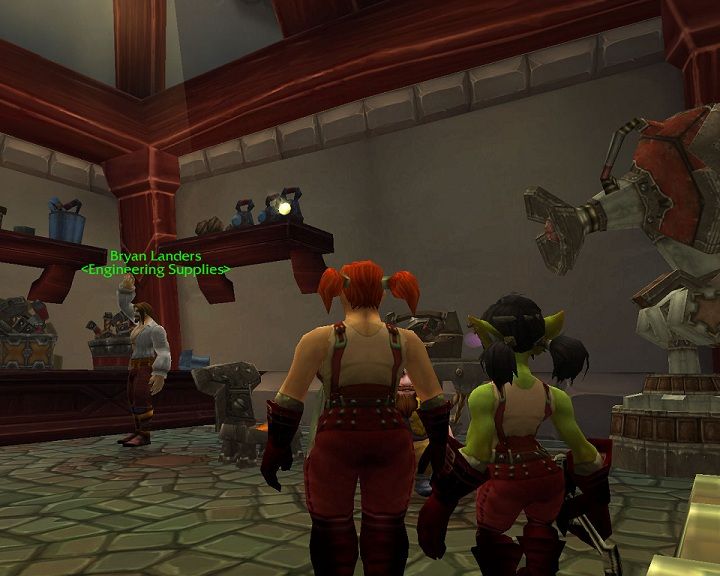 I could not find a wrench that was transmoggable so I had to actually hold it. It couldnt be helped. Didi doesnt wear any shoulders so I left them out. I did make an effort to find matching ones though.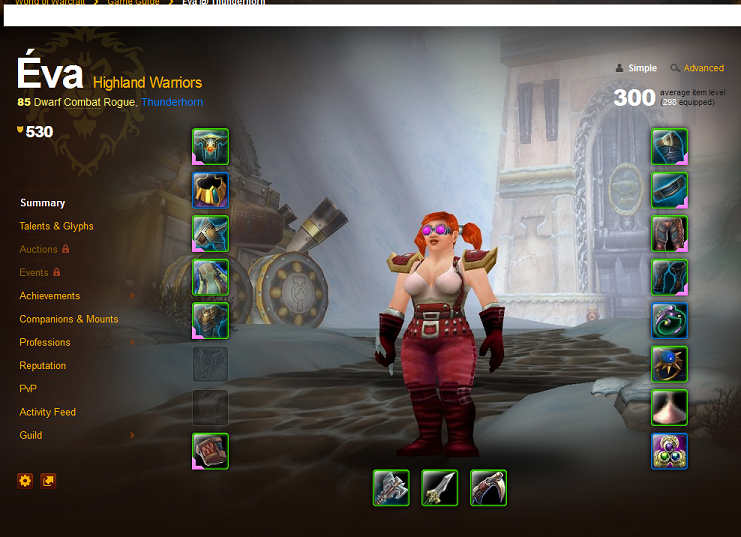 [item]Bard's Belt[/item]
[item]Bard's Trousers[/item]
[item]Bard's Boots[/item]
[item]Bard's Gloves[/item]
[item]Bard's Bracers[/item]
[item]Bard's Tunic[/item]
Barbaric Shoulders
Shadow Goggles