This was the third place entry for the Highland Warriors "Pink Challenge" Guild Competition that took place June 2012.
This is me and my man friend, Big Kev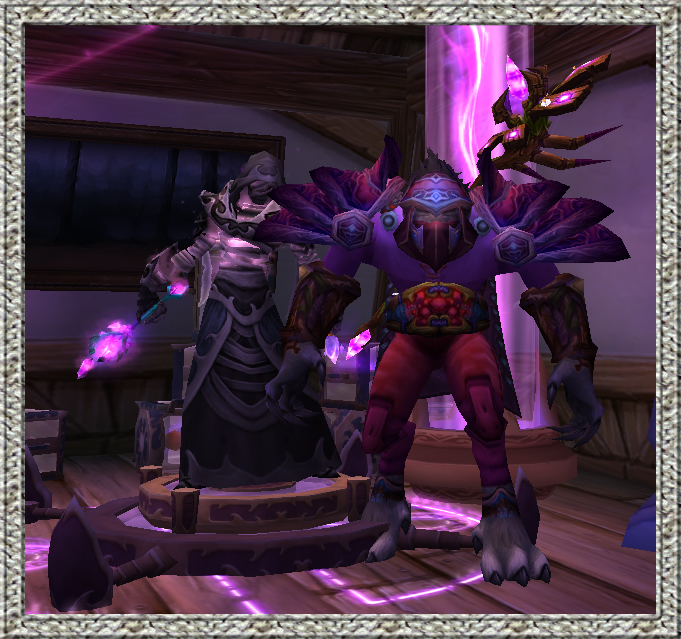 after a night on the tiles. This is not my normal attire but it was my first date with Big Kev and I wanted to look special. Took me a whole half hour to shop for my clothes and I think they work well together, Kev was certainly impressed.
In case any one else wants to dress in a similar fashion for a hot date, my clothes of choice are :
Songbird Blouse
[item]Replica Field Marshal's Dragonhide Helmet[/item]
[item]Replica Field Marshal's Dragonhide Spaulders[/item]
[item]Bard's Trousers[/item]
Pillar of Ferocity
ps not to influence the judge or anything but I lost my wallet and without the prize fund me and big kev wont get a 2nd date, since its my turn to pay. And that would be a sad end to what could be amazing change in my life. Judge wisely!